20 years guarantee
7 hardness zones
AEH quality certificate
Serene foam
Multipocket Spring System
Ergonomic design
Visco foam
Pianka Fusion
20 years guarantee
The latest line of Curem mattresses is the result of a combination of the latest generation of components and best practices employed throughout the Hilding Anders Group. Serene, Visco and Fusion foams mutually interact to create a synergy effect. Individual features of the innovative foams reinforce one another, creating 4 flagship models:.exe, .log, .reg and the hybrid model .zip.
7 hardness zones
Every mattress in the new line is divided into seven sections, i.e. zones optimising the contact force and support. The design promotes a correct position of the entire spine while sleeping. Comfort is also enhanced in the individual areas they create.
AEH quality certificate
All Curem products are certified by the Swiss Institute AEH. A certificate is awarded after examination and testing at Good Night's SleepLab - Good Sleep Laboratory.
Serene foam
The innovative Serene foam was used for the first time on the Polish market in the new line of Curem mattresses. Serene is a revolutionary combination of the memory foam technology and high-density traditional foams. Among other highlights, it adapts to the body shape like the memory foam, offering superior support compared to many traditional foam types. It does not modify its structure when the bedroom temperature changes, but at the same time efficiently distributes the heat generated by the human body, thus ensuring an optimum microclimate for your sleep. These and other properties of the foam have been achieved by employing Supportive Air Technology (SAT).
Multipocket Spring System
In the 7 zone Multipocket system each spring has been placed in a separate pocket and each reacts individually to the weight of the body and its movements. Multipocket system provides more support points on the entire surface of the mattress, thus increasing the elasticity of each pressure point.
Ergonomic design
Curem mattresses and pillows perfectly match the shape of the body during sleep and rest, regardless of one's weight and movements. Their ergonomic profile provides proper support without excessive pressure all while maintaining a natural, anatomical position.
Visco foam
Modernized memory type foam - heat make it adapt to the shape of the body, thereby increasing the support surface. Removing the load, slowly restores it to the original form. Visco reduces the feeling of pressure and gives the impression of comfy wrapping. The structure of this foam helps absorb vibrations, therefore it is favourably used in double mattresses. Its antiallergic properties are a welcome addition.
Pianka Fusion
Hybrid foam, combining the best features of conventional and highly flexible foams. The newest in its class. Created from high quality materials, it is very durable and does not lose its structure in high humidity conditions. Thanks to the high level of flexibility, it gives a great sense of comfort. Contoured notches allow dividing the foam into 7 hardness zones. The shape and depth of the cuts affect the hardness of the mattress individual models.
7 hardness zones
The latest technologies do not scare you. On the contrary, it is you who can answer all of your friends questions about the hottest novelties. You know which smartphone has the most advantages and which has a hidden flaw. You "repair the internet" when there is a need to reset the rooter. You appreciate progress, you like to implement new solutions, test different options. Sometimes you will pull an all-nighter, but can you properly sleep it off? Use the highest quality equipment, even when you turn the sleep mode on at night.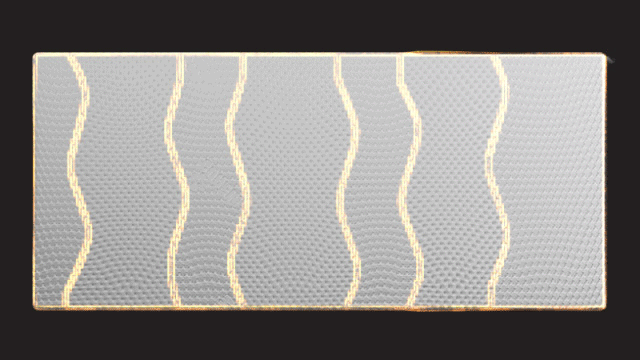 1 The top layer of Serene foam provides optimal support, while allowing you to dip delicatelly into the mattress
2 The middle layer of Visco foam as a result of the heat received adapts to the shape of the body
3 Contoured incisions divide the Fusion base foam into 7 hardness zones
4 The mattress is slightly harder in the the lower back and thighs areas, while the hips and arms sink easer in their softer zones
Serene foam
What you surround yourself with at home is quite important to you. You put in knowledge, heart and time to make your home beautiful, functional, cozy and unique. Every piece of furniture, every piece of equipment, every element of decoration, every detail. Everything harmoniously complements each other. You well know how intricate of an art it is to tastefully connect functionality with aesthetics. Do you know how many positive properties have our specialists been able to put in the latest line of Curem mattresses?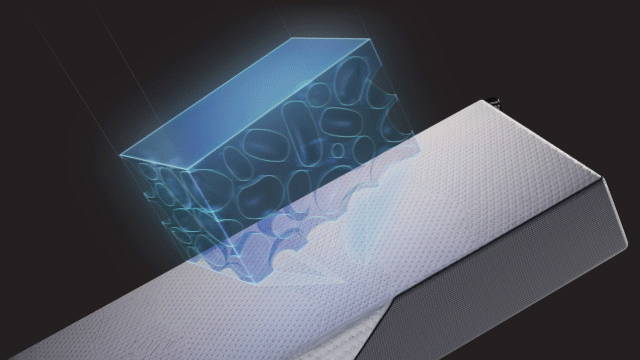 1 An innovative combination of memory foam technology and high density conventional foams
2 Softness and embrace, support and flexibility included in one revolutionary layer
3 Achieved with Supportive Air Technology
4 SAT are millions of connected microcapsules, of which every one reacts independently
5 Individually releasing excessive air and optimizing the force of the reversed pressure
Three layers of foam
Being FIT - for some, it is just a cluster of empty words, for others - a synonym for uncomfortable sacrifices. For you, it's a clear and understandable way to look after yourself and to live a life full of positive energy. You understand how great of an impact the right diet has on well-being, how beneficial even a littlest effort each day can provide. You can build a tasty and very healthy menu. Friends ask you about your exercise program. Do you take care of yourself as efficiently when you sleep?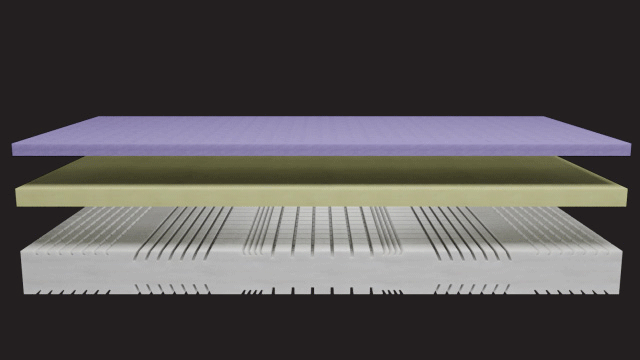 1 Innovative Serene foam with SAT technology
2 Visco foam with memory foam technology
3 Fusion foam - the latest generation of hybrid foam with allocated 7 hardness zones
Thermoregulation
You like to play sports. You know it is not just a hobby. You get health, energy and satisfaction from your activity. You are successively overcoming every barrier. You want and you can do more, go further, be faster. You are well aware of the importance of regeneration, gathering strength to get to another peak. Your character, fortitude, and sometimes ordinary stubbornness, help you achieve your goals - CUREM mattress will help you gain power for the next, victorious day.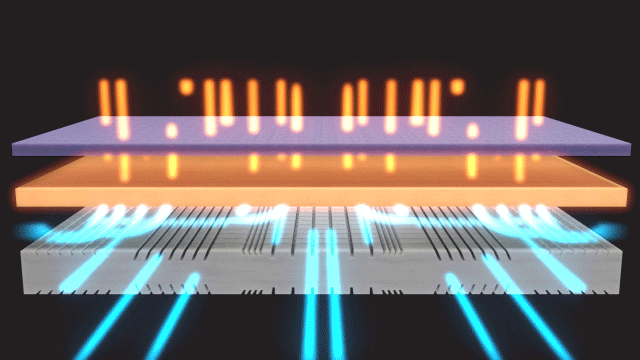 1 Pleasant and dry microclimate all night long
2 Unrestricted air circulation
3 Eliminating excess heat and reducing moisture
Quality certified
You do love the cinema. You follow careers of your favourite stars. You are looking forward to every masterpiece of the iconic directors. You deliver countless quotes with a drop of a hat and instantly recognize music from the most memorable scenes. You are also fascinated by what is behind the curtain: the magic of cinema. Exciting work of specialists from various fields, the collective effect of which fills up cinema halls with delighted fans. BAFTA, Cesar, Oscar, Golden Lion - only the best in the industry are honoured. Do you know what kind of distinction is the AEH Swiss Institute certificate of quality?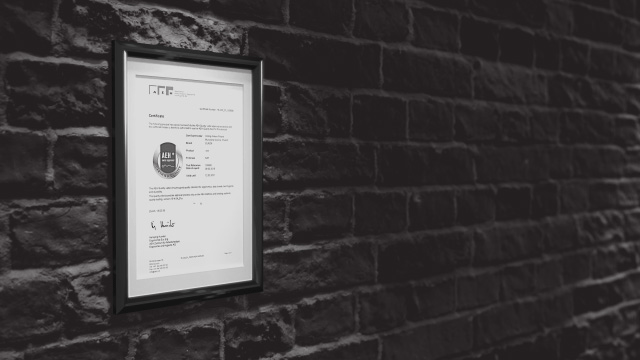 1 All Curem products have a quality certificate confirmed by the Swiss AEH Institute
2 The certificate is issued after the product is tested in Good Night's SleepLab
3 The tests cover following categories: durability, ergonomics, hygiene and thermal properties